Meet Our Associates
I take customer service very seriously, as do my staff. Together, we are committed to providing exceptional customer service to all of our clients.
If you need to schedule an appointment, make changes to your policy or investment account, submit a claim or request any other service, please let us know. We will respond promptly.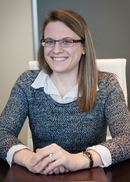 Katie N Earley
Associate Wealth Management Advisor
Office 614-222-6009

Katie is an integral part of our team.  She manages most of the operations critical to us and our clients. From managing the insurance underwriting process, to setting up and opening the investment accounts, as well as the ongoing monitoring of our advisory portfolios, Katie's presence is felt throughout the whole process.  Katie brings a strong sense of professionalism to this role, and really cares about the impact we can have on people's lives.  In fact, Katie was a client of Northwestern Mutual long before working with us as an associate.  She cares about our clients as if they were her own family.
Katie holds a BA from Ohio State University in Economic Anthropology.  She joined the team in 2013 after being a long time policyholder with Northwestern Mutual.  Katie lives in Gahanna, Ohio with husband Shane and their clowder of cats.  Katie enjoys rescuing and fostering animals and also helps coordinate the Citrus Rush Cancer Crush 5k to benefit Alex's Lemonade Stand Foundation.  Katie is an amature astronomer, musician, and has a special talent for juggling!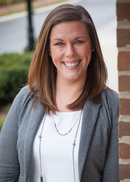 Tiffany M Settle
Associate Wealth Management Advisor
Office 614-222-6091

Tiffany joined the team in 2016 and works on most of the financial plans for our clients.  She is critical to analyzing the goals and plans of our clients, and helping create unique and benefiial strategies by which we can help people attain those goals the most efficient way possible. 
Tffany holds a BA and MBA from Ohio University.  She spent 12 years as a CPA in public accounting and the corporate world.  Tiffany lives in Worthington, Ohio with her husband, Brian, and their 4 children.  Together, they are huge supporters of Peletonia, and enjoy spending time together, especially on the lake.